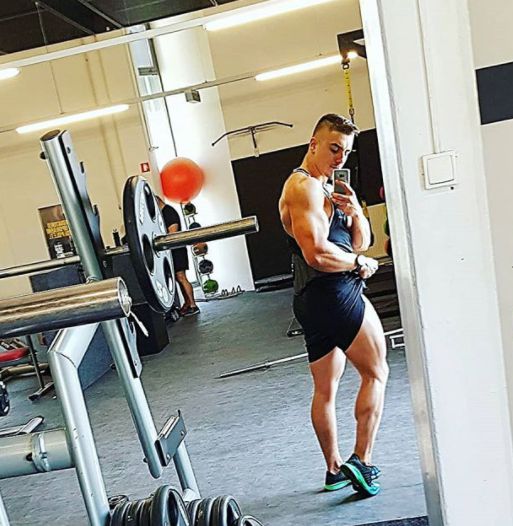 Zan
is a 19 years old bodybuilder, model from Slovenia. He has a regiment which most definitely includes "leg" day! Look at those impressive calves, thighs and bubble butt. All indicative of hard work out that includes squats.
For more selfies of Zan , check out his
Instagram
page .
Insta-Stud
© surfs public profiles worldwide and archives some of the interesting guys we locate. All visual content is taken from public forms. Copyright remains that of owner in likenesses. Enjoy the view and stay tuned.