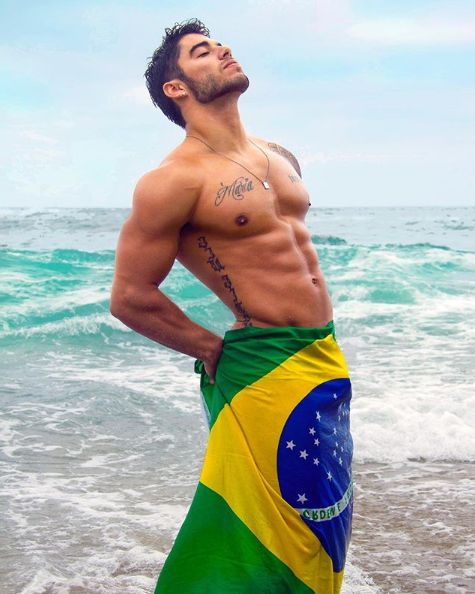 Victor
is working that Brasilian flag and we so adore it on him. Yet, we'd love to see him drop it and expose all his glory. Social media:
Instagram
,
Twitter
,
SnapChat
Delicia! We love this guy unconditionally and would do almost anything for his affections. Fleeting as they might be, he needs only to give us 30 minutes to one hour. That would be enough for us to die happily.
Insta-Stud
© surfs public profiles worldwide and archives some of the interesting guys we locate. All visual content is taken from public forms. Copyright remains that of owner in likenesses. Enjoy the view and stay tuned.